Permanent Exhibits
In this interactive exhibit, visitors play the role of scientists who are applying for jobs at Gross Labs, choosing from such jobs as "Poop Analyzer" and "Snot Surveyor."
Despite the humorous and gross-themed job titles, the skills required for these jobs reflect the same science and technology skills required  for real-world STEM careers.
---
Nano
Imagine and discover a world you can't see!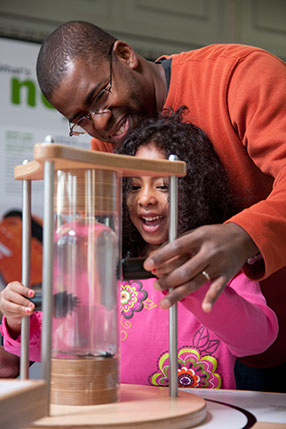 Nano is an interactive exhibition that engages family audiences in nanoscale science, engineering, and technology. Hands-on exhibits present the basics of nanoscience and engineering, introduce some real world applications.
Explore progressively smaller magnetic materials.
Build a giant model of a carbon nanotube.
Try a series of interactive challenges.
Spin disks containing small and large plastic beads, comparing the relative effects of static electricity and gravity on different size beads.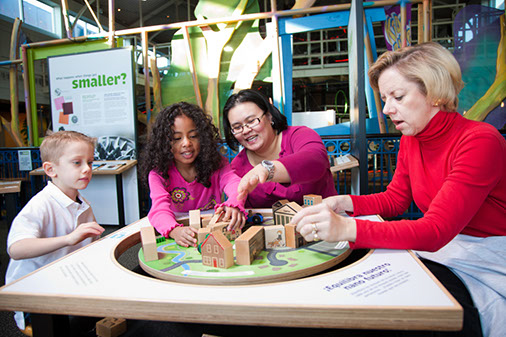 ---
Germ Zone
Learn about disease causing bacteria, allergens, and other pathogens and how to prevent them in this exciting educational exhibition. A giant nose watches over the entrance to this exhibition in the lower level of CSC. Watch out for it's sneeze!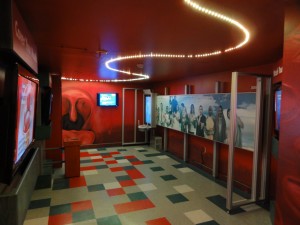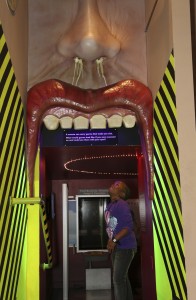 ---
Hall of Astronomy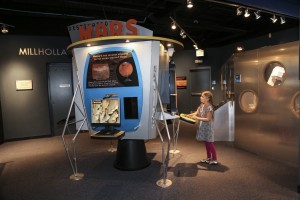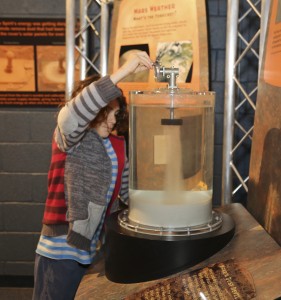 Explore the surface of Mars using a robot arm, view live images of our solar system downloaded from the Hubble Spacecraft, create a dust devil and see a model of NASA's Mars Exploration Rover in this hands-on exhibit area located just outside the doors to the Millholland Planetarium.
---
Energy Avenue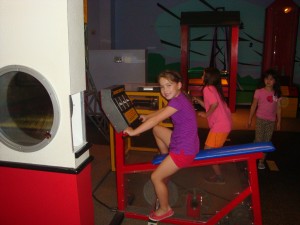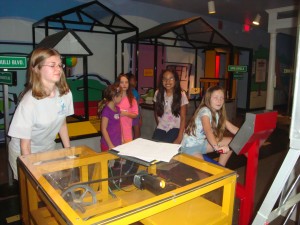 Create and launch rockets, race a friend on pulley playground, take a spin in Spin Circle, power a TV and electric fan, and more. Energy Avenue is located in the lower level of CSC.
---
Inventor's Workshop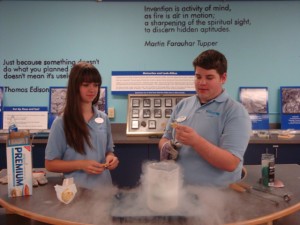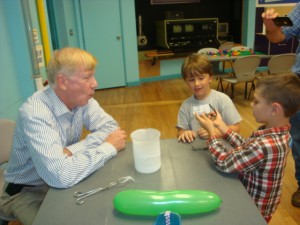 Design your own invention, build a rocket, experiment with circuits, make a car that runs on air and bring your invention to life at the "Wall of Moving Art." Activities feature Take-Apart-Days, weekend demonstrations and cool events.[/two_third_last]
---
Tornado Simulator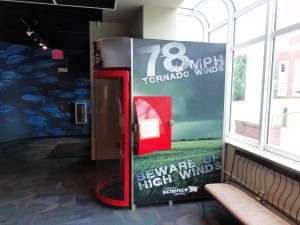 Experience 78 MPH of fun in CSC's Tornado Simulator. Located in the planetarium building lobby.
---
Science Courtyard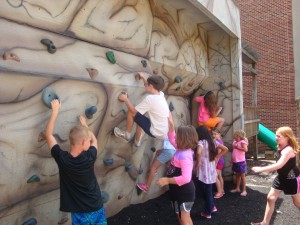 Discover science North Carolina style. Climb the mountain wall, experiment with sound and search for fossils at the end of the brook. This outdoor exhibit space is closed during inclement weather.
---
Naturalist Center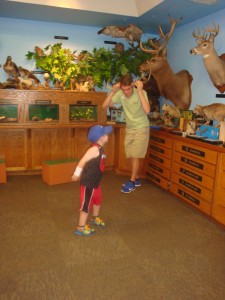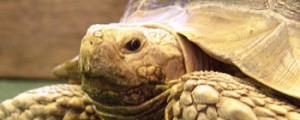 The home of Seymour, an African spur tortoise, and Pedro, a desert tortoise. Observe live reptiles, amphibians, insects and arachnids, in addition to an eclectic collection of preserved animals, insects, fossils and more.
---
Explore It!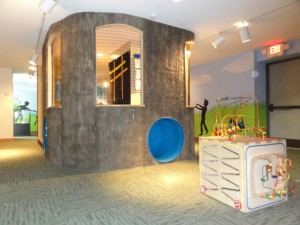 Explore the world around you – visit a farm, treehouse and play with the puppet animals inside, experiment with light, and go fishing in this colorful, interactive learning space for CSC's youngest visitors.
---
RaceWays
Everything is in motion. "The Big U" takes ball rolling in new directions.  Two hands-on, fully manipulative, roller coasters provide with beginning and end points fixed, while the in between points and thus the shape of the roller coasters, are moveable blocks so visitors can create almost unlimited roller coaster track configurations. The renovation of RaceWays was made possible by the generous support of the 2015 Fund-A-Cause.
---
Aquarium
For more information about the aquaria click here.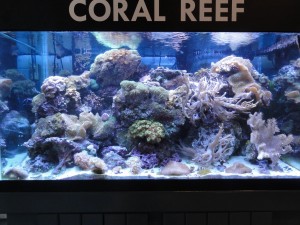 ---
Millholland Planetarium
For more information about the planetarium click here.