Pre-School for Private Centers and Schools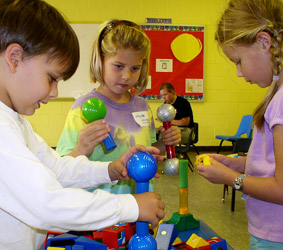 In 1995, Catawba Science Center saw a need for early preschool science programs in the community. This was in response to a growing trend for birth through kindergarten education and intervention. Since then, CSC preschool educators have created many programs, touching on numerous science topics, encouraging investigation and increasing interest in topics that naturally attract young learners.
A 45-minute hands-on program is based on a science theme. A typical program session includes circle time (topic introduction, story or demonstration), hands-on centers and review/wrap-up. Kit themes include: fossils & dinosaurs, insects & spiders, inside my body, magnets, Junior Engineers, or ocean animals.
With CSC's preschool program, our educators contract with local preschools and school district "More at Four" programs to deliver a year's curriculum in either monthly or twice-monthly sessions. The monthly visits cost $660 per year, while the twice monthly contract is $1,360 plus mileage.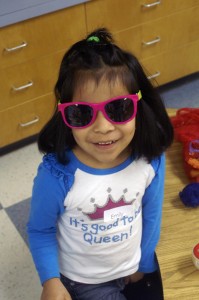 Centers can bring hands-on science to their preschoolers with one program at a time as well for $150/visit (+ mileage).
Other opportunities include teacher/parent workshops and parent/child enrichment programs. For more information, contact CSC's preschool program at programs@catawbascience.org