Corporate Membership
Your business can provide critical support for CSC's science programs while providing your employees with membership benefits at CSC.
Through Catawba Science Center's Corporate Membership Program, supporting businesses provide CSC membership benefits – like free admission and planetarium shows – to their employees as a benefit of employment with their company. Instead of purchasing Annual Memberships ($75 each) for every employee, companies purchase a Corporate Membership ($200 – $6,000 yearly, based on the number of employees) to provide Corporate Member benefits for every employee at a fraction of the cost.
Corporate Membership Application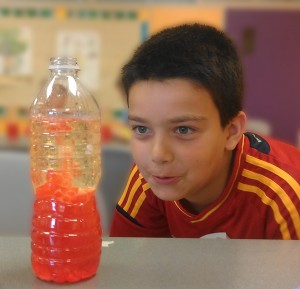 Companies select the Corporate Membership level for their number of employees and pay the yearly dues.
CSC prints the selected number of Corporate Member cards, and delivers the cards to the company.
Each Corporate Membership provides benefits at the Family (the employee, their spouse/partner, and their children ≤18) or Grandparent (the employee, their spouse/partner, and their grandchildren ≤18) level.
Companies distribute their Corporate Member cards to their employees.
Employees present their Corporate Member card and proof of employment at CSC to enjoy the following CORPORATE MEMBER BENEFITS:
FREE ADMISSION to CSC exhibits, aquaria and planetarium (Except when visiting as part of an organized group of 10 or more e.g.: school field trip) 
10% DISCOUNT on Science Shop purchases
TWO FREE nights of Hickory Crawdads baseball
DISCOUNT ADMISSION to Hickory Motor Speedway on CSC Member Night
RECIPROCAL ADMISSION to 300+ participating ASTC Travel Passport Program museums (Other museums' reciprocal admission policies are subject to change without notice. We recommend calling other museums prior to visiting to verify their reciprocity for CSC Members.)
Employees may upgrade their membership at any time by completing a Corporate Member Employee Upgrade Application and paying a one-time $20 upgrade fee to enjoy the following MEMBER BENEFITS: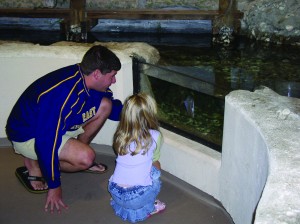 CORPORATE MEMBER BENEFITS listed above PLUS…
A member card in the employee's name, no longer need to show proof of employment each visit
DISCOUNTS on CSC programs like science camps, birthday parties, and naturalist-led excursions
FREE SUBSCRIPTION to CSC's Imprints in Science e-newsletter delivered directly to the employee
Corporate Membership Application
Contact CSC's Executive Director or Development Office at (828) 322-8169 for more information on how you, or your business, can support CSC.