Legacy Society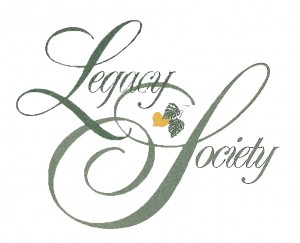 The Legacy Society was created in 1998 to recognize those individuals who have given $5,000 or more in a present-day or future gift to one of CSC's endowments. In 2012 Catawba Science Center held its 1st annual gathering of society members in order to keep them abreast of how their gifts have provided support of science education in the Hickory Metro region. These members are also recognized on a bronze plaque in the entrance hall at Catawba Science Center.
Current members include:
Alan and Eleanor Barnhardt
William M. and Harriet B. Barnhardt
Bob and Andrea Bell
Bruce and Becky Beerbower
Rob and Kathi Bell
Ron and Karen Bennett
Sally and George Blackwelder
Jerome and Linda Bolick
Tally O. and Marjorie Bowman
Jimmy and Donna Bush
Gwendolyn M. Candler
Claude and Opal Cansler
Paul and Laila Caporossi
Catawba Valley Medical Center
John and Shelley Clark
Cloninger Ford
Corning Inc. Foundation
Dr. Michael Dickinson
Charles and Dorothy Dixon
Ms. Margaret C. Edwards
Rick and Teresa Foster
Elizabeth G. Friday
Gene and Sherri Ingle
Albert Keiser, Jr.
Dr. Ward and Martha Kurad
Landon and Nila Lane
John and Eileen Leach
Jearld and Carolyn Leonhardt
James and Lynn Lichtenstein
George Lyerly
Nancy F. Matheson
Kevin and Amber McIntosh
Suzanne and Kenneth Millholland
George and Carolyn Moretz
James and Diane Rideout and Family
Chic and Carol Robinson
John and Jane Roby
Charles and Mickey Shuford
Dorothy Cilley Shuford
Grace and Hunt Shuford
Helgi and Buck Shuford
Pope and Peggy Shuford
Mark and Thea Sinclair
Southern Webbing Mills
John and Diane Teeter
Underdown Family Foundation
von Drehle Corporation
Robert & Beth Warmuth
Rob and Townes Wessels
Frank and Sarah Willis
---
Contact CSC's Executive Director or Development Office at (828) 322-8169 for more information on how you, or your business, can support CSC.