Sponsorship
There are numerous opportunities to help Catawba Science Center, and one of the biggest ways to help is through sponsorships. Exhibitions, planetarium shows, Portal to Science, and Partners in Science are just a few ways to be a sponsor and give back to the community. Help CSC move forward with our mission, to change lives and inspire learning through science and wonder. After all, there is a little scientist in all of us.
Changing Lives and Inspiring Learning through Science and Wonder.
Consider partnering with CSC to ensure everyone has access to hands-on science education.
Contact CSC's Donor Relations Manager at (828) 322-8169 x 313 for more information on how you or your business can support CSC.
---
When you or your business partners with CSC, together we can bring more science programs to more children throughout the Catawba Valley. CSC's Partners in Science provide essential support for science education programs during the school year. Your support helps CSC keep program fees low so more area schools can participate in hands-on science education at CSC.
For more information about becoming a Partner in Science, click here,  call (828) 322-8169 or e-mail: dev@CatawbaScience.org.
Download a Partners in Science Application Form
Partners In Science Information
---

Sponsor Featured Exhibitions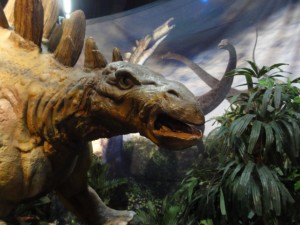 Catawba Science Center offers many exhibitions in our 18,000 ft.² of exhibit halls. Some of these exhibitions rotate throughout the year. These exhibitions, which are typically on display for 3 to 6 months, are called featured exhibits because they feature a specific science topic. Our featured exhibits are currently located in both Carpenter Hall and the Edgerton gallery. These exhibitions are underwritten by local sponsors. Click here for a description of our current semi – permanent and featured exhibitions.
---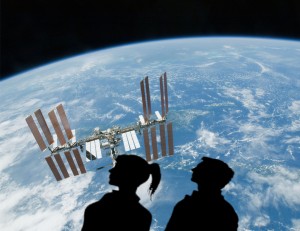 Sponsor Planetarium Shows
A variety of shows are offered in the Millholland Planetarium. Weekday mornings are typically reserved for curriculum aligned school programs. Weekday afternoons and weekends are open to the public. Admission the planetarium shows is included in the price of general admission and is free to all CSC members.
Click here for a description of our current public programs.
---
Sponsor School Programs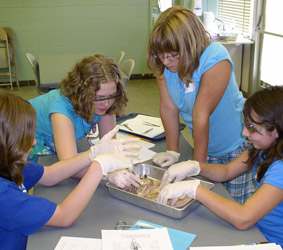 Catawba Science Center offers curriculum–aligned programs to many public and private school groups. Supporting CSC's School Programs will allow us to continue to bring science education to students from across the Catawba Valley.
Click here for a description of our current curriculum aligned school programs.
---
Sponsor Pre-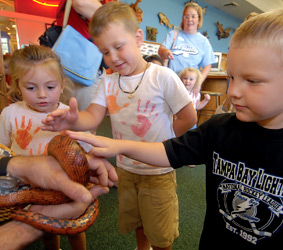 K programs
Catawba Science Center is privileged to be able to offer grant funded programs to many schools in Burke, Catawba, and Wilkes counties. The Mull Foundation of First United Methodist Church-Morganton and Grace Episcopal Church Foundation provide underwriting of programs at Forest Hill Elementary, Chesterfield Elementary and Mountain Crest Elementary in the Morganton area (Burke County). A grant from the Ann Cornwell Patton & George Thomas Cornwell Fund which is held by the Community Foundation of Burke County provides support of Pre-K programs at select public schools in eastern Burke County. The Kulynych Family Foundation I, Inc. provides generous support to selected schools in Catawba and Wilkes County.
Contact Alan Barnhardt at 828/322–8169 x 304 for more information on sponsoring Pre-K or other school groups.
---
Special Grants
Occasionally, Catawba Science Center applies for and receives restricted grants that benefit our community. In 2013, 3M Gives chose CSC to receive one of only nine grants awarded nationally. CSC partnered with Lenoir-Rhyne University and six local school districts to conduct a study on Great Blue Herons and water quality within their habitats. The $50,000 study was designed to place GPS transmitters on six Great Blue Herons so that they could be monitored by the students and the general public. The students from school districts in Burke, Caldwell, Catawba, Lincoln, Gaston, and Newton–Conover school districts engaged in afternoon sessions on environmental science and water quality. The instructors for these programs were supported by the grant and serve on the staffs of Catawba Science Center and Lenoir-Rhyne University. Pre- and post–surveys were administer to the students involved in this project. Many of the students in the participatory groups showed an improvement of knowledge between the beginning and ending of the program. In many cases the participatory groups also rated higher than a comparable control group which also participated in the survey. These types of studies demonstrate how hands-on, inquiry-based learning programs can benefit students and their academic studies.
This grant and the resulting research is also providing pioneering information on the travels in activities of Great Blue Herons. Prior to this date no research had been conducted with GPS tracking units which enables us to track the daily movements of these birds. We are already discovering that some of these birds stay within a limited range, while one of our tagged birds has migrated from Hickory, NC to the Everglades in Florida. Another one of the tracking units suddenly stopped and sent out a "morbidity" signal. Our researchers were able to follow up quickly and realized that the bird died of a gunshot wound. We contacted the NC Fish and Wildlife Service in order to report the fatality. They used this as an opportunity to educate the perpetrator of the crime about federal and state penalties associated with the killing of migratory birds. As tragic as this incident was, it has provided us with an opportunity to educate individuals regarding the importance of these birds as indicators of the health of our environment.
---
Contact the Donor Relations Manager at (828) 322-8169 ext. 313 for more information on how you, or your business, can support CSC.